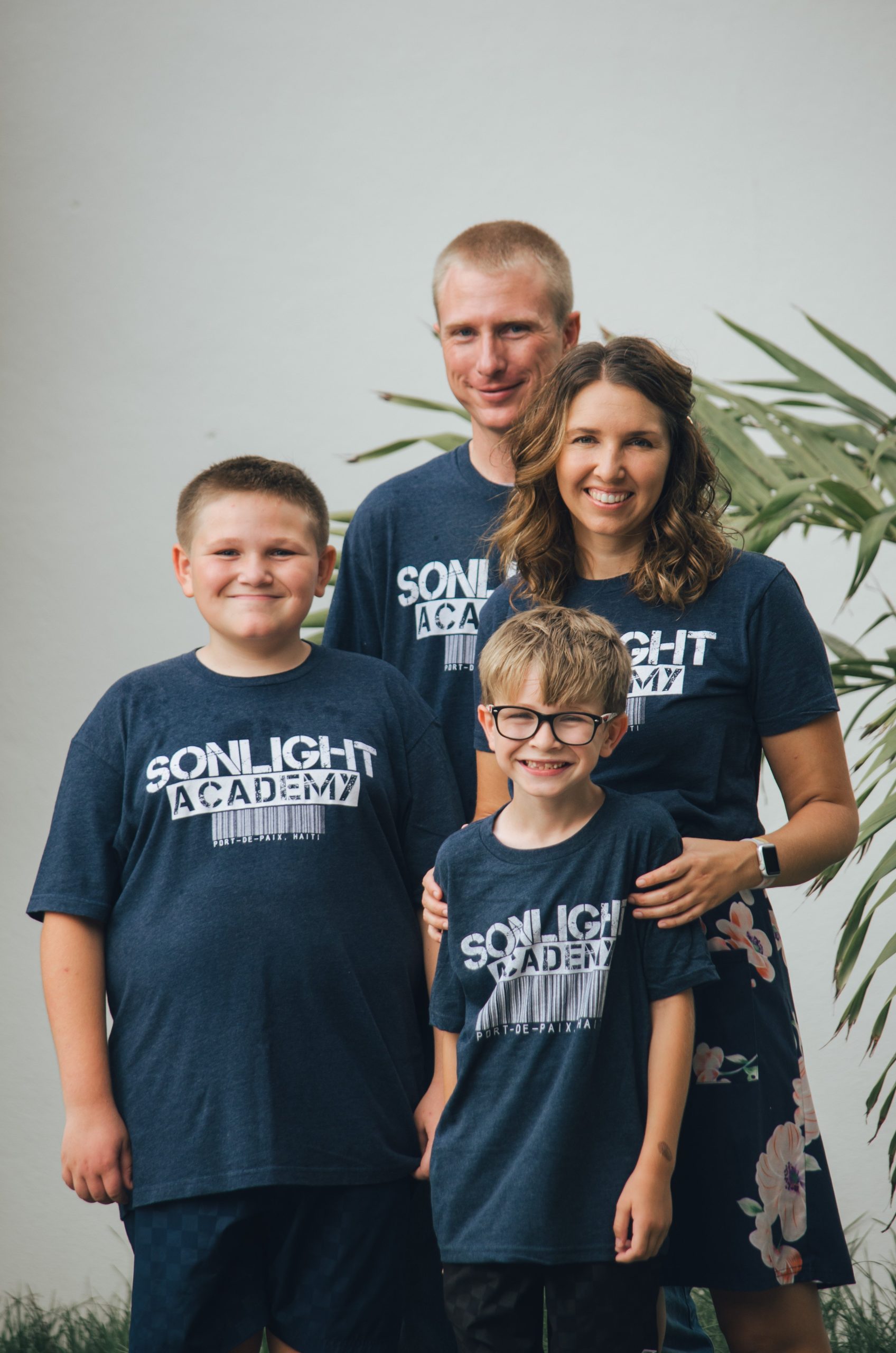 Josh, Kala, Weston and Wyler
Josh and Kala served as singles in the early 2000's and returned to Haiti in 2019 as a family of four! Josh works maintenance with John and the facilities team. He is usually working on something solar related or keeping all engines, pumps, and inverters working! Kala can be found in the second grade classroom, or on a walk exploring Port-de-Paix. The boys, Westen (11), and Wyler (9) often join her and have fun making new friends and looking for baby goats.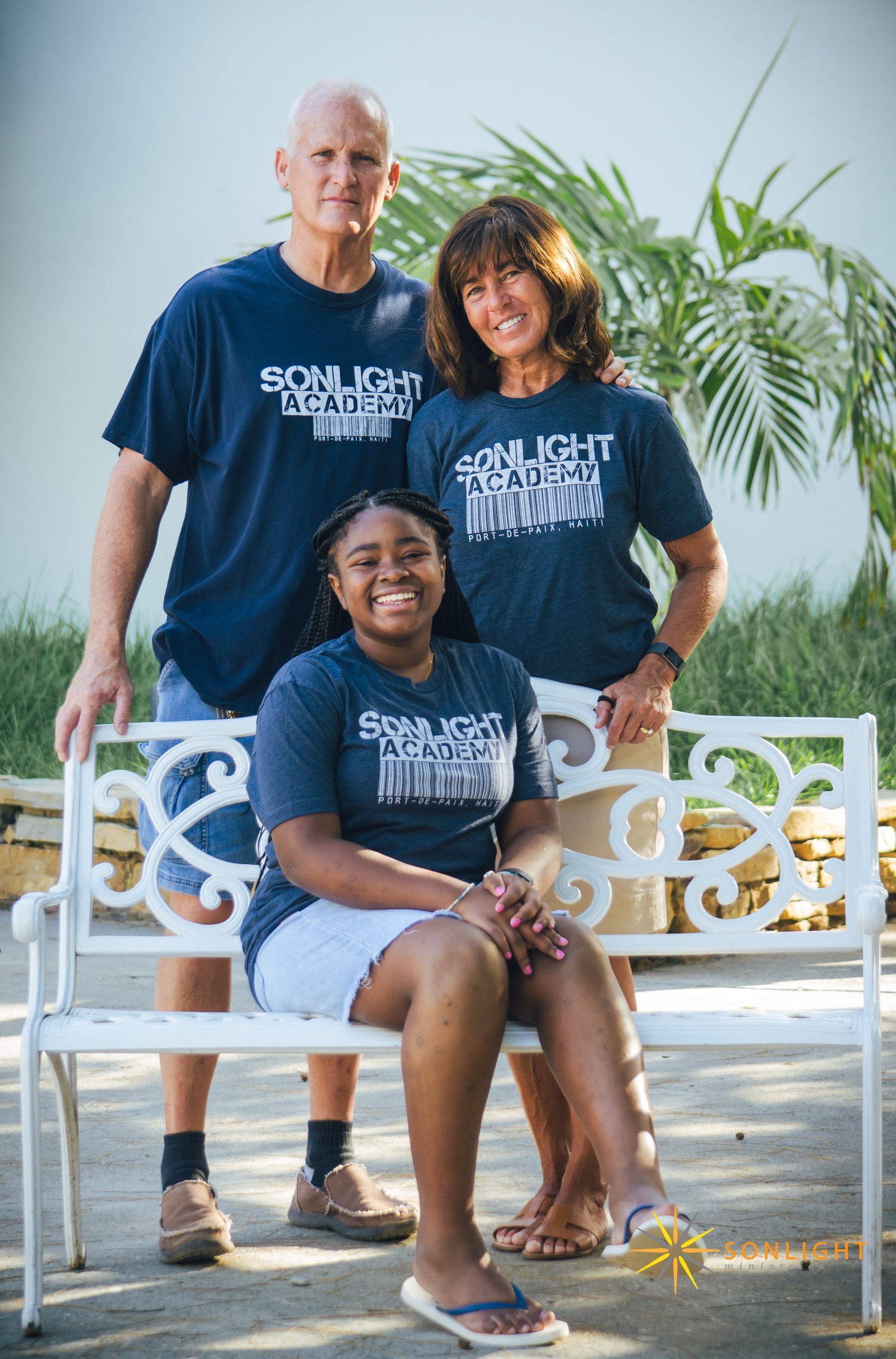 Carmen moved to Haiti in 1987 after finishing her Master's in Education and helped start Sonlight Academy. John visited Haiti with a group from his church and knew God was calling him to sell his excavating company in the US and work at Sonlight. He and Carmen were married in 2004 and Bella joined their family in 2008. Carmen is the Academy principal, John is the Field Director, and Bella, a freshman at Sonlight Academy, often helps her mom organize school supplies and teaches Wow Worship for 4th-6th graders every Sunday.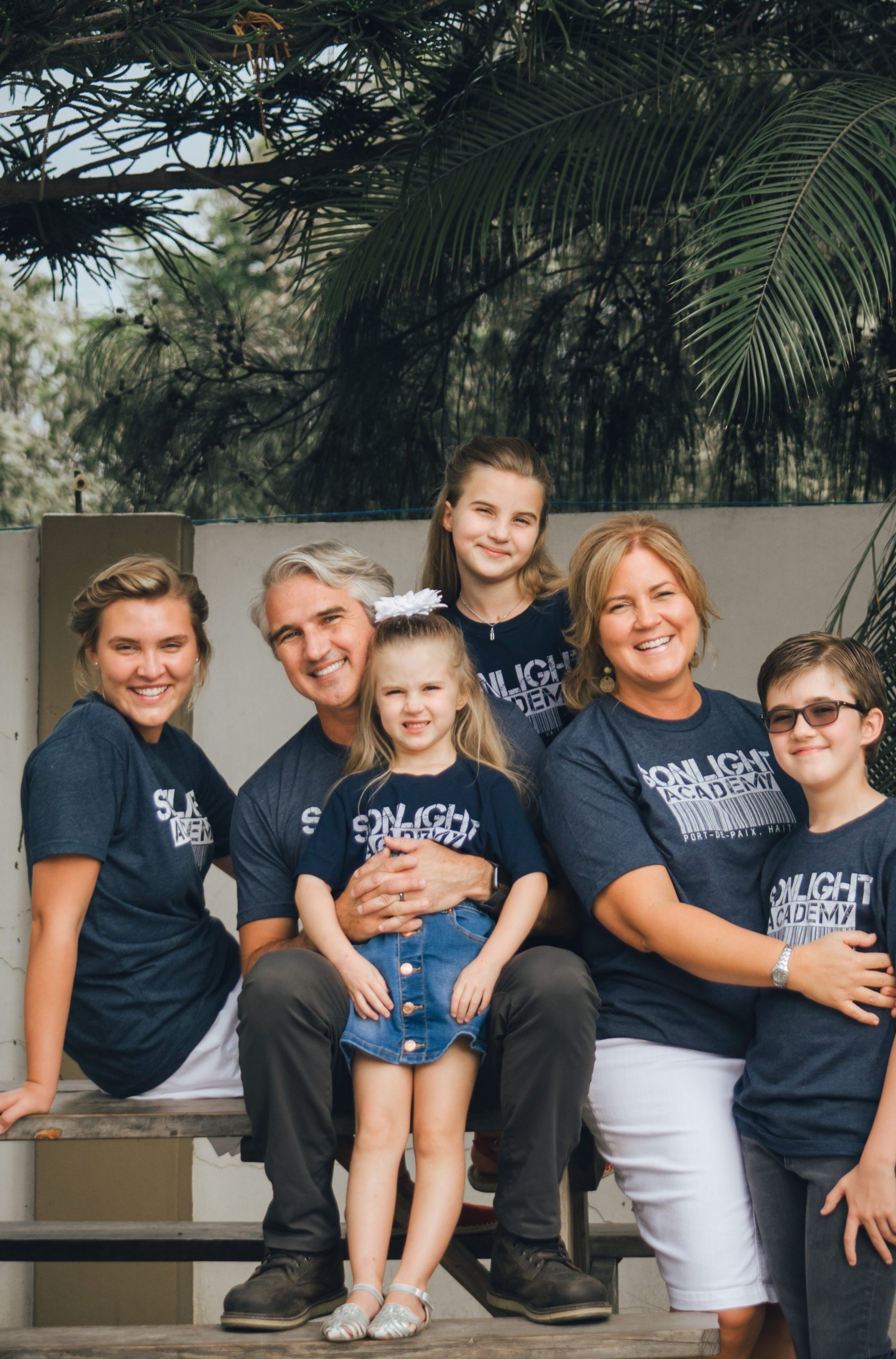 Thom, Cara, Riley, Chase, Evelyn and Paige
Cara grew up in Port-de-Paix, and has been teaching at Sonlight for 26 years. Thom joined Sonlight's staff in 2003 (after a one year stint in 2001) and currently assists in the office with curriculum, mentoring, and assisting teachers. Riley is majoring in Elementary Education at the University of Evansville, Chase is a freshman in high school, Evelyn is in fifth grade, and Paige is in second grade. The Wimpelbergs are fans of Little House on the Prairie, cheese fries, and have probably read every book you've ever heard of.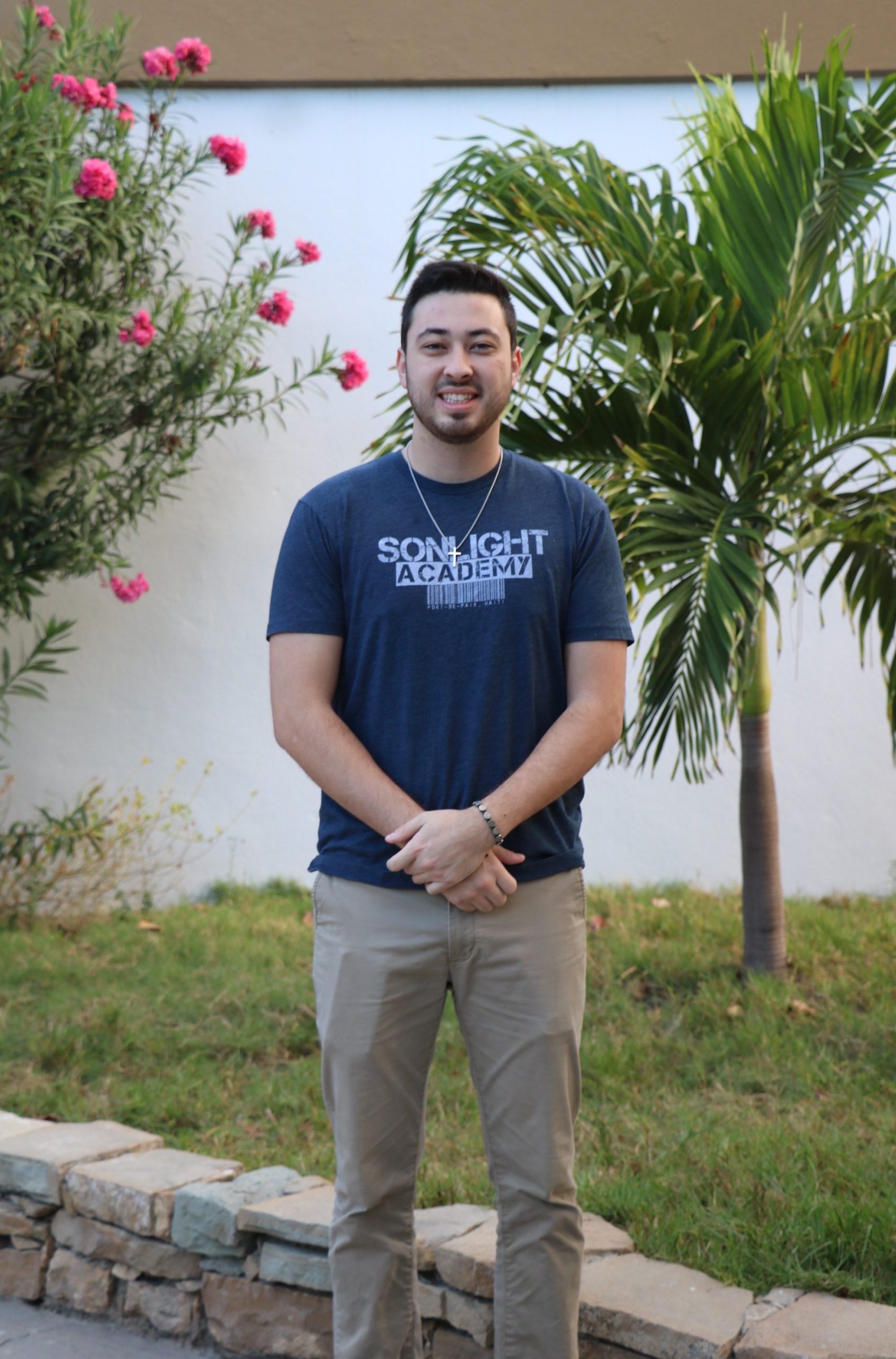 Jason hails from Lamar, Missouri, and graduated from the University of Missouri (Go Tigers!) with a degree in Mechanical Engineering. Jason was introduced to Sonlight through a visit of Sonlight friends to MU's Campus House, and stepped out to follow God's call. He's teaching 8th-12th grade science and Pre-Calculus. He also heads up Sonlight's Student Chess Club!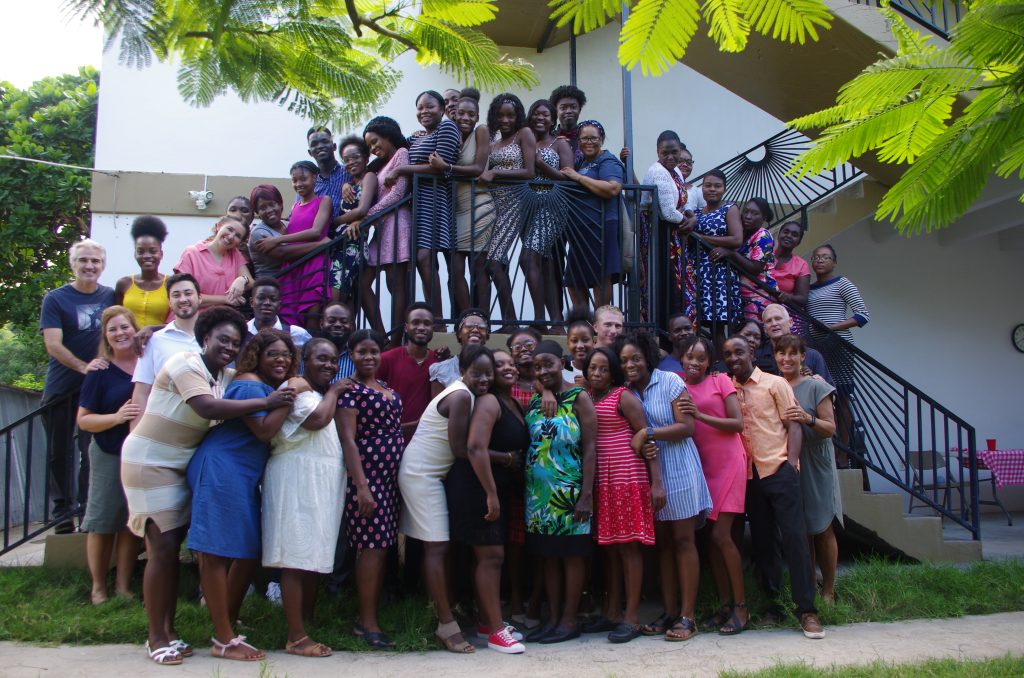 This is our whole staff – the boots on the ground for God at Sonlight. These are some of the kindest, most generous people you've ever met. They work hard, laugh harder, and teach kids to know Jesus every day. Please pray for their stamina, protection, and God's provision to meet their needs as they work in Port-de-Paix.
Would you or someone you know like to join our team?