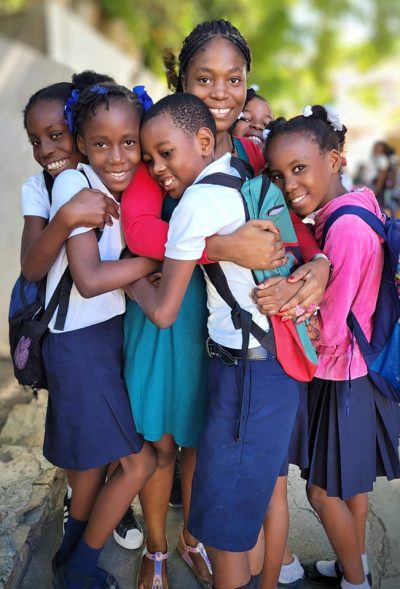 Changing lives through education & the Gospel
Sonlight Academy is an English immersion Christian school serving Haitian children from preschool through twelfth grade. From a modest beginning of just four students, the academy has grown into a full-sized school with an enrollment of over 360 students. These children range from some of the poorest to some of the wealthiest residents in Port-de-Paix.
As students progress through Sonlight Academy, they receive both a sound academic education and a solid foundation for Christian living. Because English is the business language of Haiti and fluency in it gives students wider career and college choices upon graduation, Sonlight students receive instruction almost exclusively in English. French is also taught in all grades. By graduation, students are trilingual, speaking Creole, English, and French.
The curriculum at Sonlight Academy is Christ-centered, weaving Biblical concepts and principles into all aspects of a student's day. God's Word remains a focus as it is taught daily as its own subject in each class. Teachers at the academy are committed Christians with educational experience and/or degrees. Classroom aides are Haitians who have achieved the required competency level in English and French.